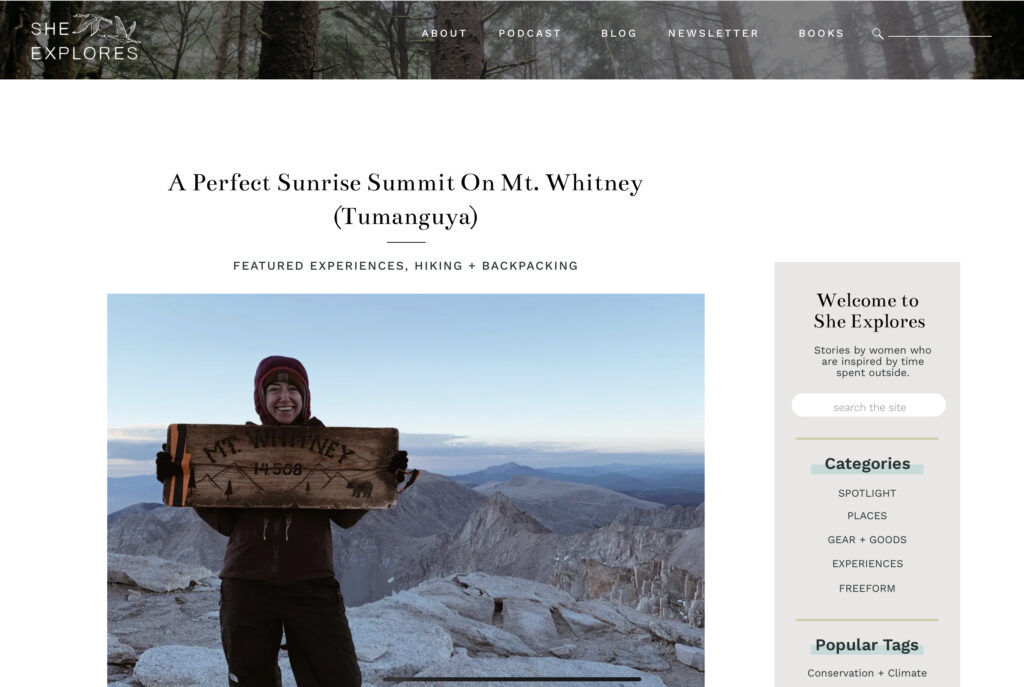 I wrote this essay for She Explores, detailing my sunrise summit of Mt. Whitney.
My eyes are forced open by the soft humming of my iPhone's alarm. Fumbling around in the dark, hands patting in only partial wakefulness for the little block that is spitting out noise, I make contact with the off button and am submerged into quiet again. It's midnight in the Sierra, where I'm section hiking the Pacific Crest Trail.
The full article can be read here. All photographs are my own.